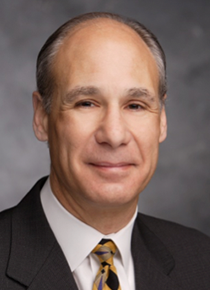 Jerry has wide experience in the business world which will offer the Board a unique way to look at its structure and function as well as its role in supervising TeachSpin. Jerry also has some special insight into both Jonathan's philosophy of the advanced lab and the structure and life of TeachSpin, having served on several sessions of the all-volunteer TeachSpin Advisory Board.
As President/Consultant of the recently formed consulting firm Verdi & Company, Jerry researched and produced the strategic plan for the Diocese of Buffalo elementary schools that is currently in the implementation phase. The plan involves optimizing the school system with the right number of schools in the right markets at a sustainable cost of operation.
In his 'previous life' Jerry travelled world-wide supporting the projects of Diebold Inc. a $2.8 billion supplier of ATMs and technology solutions for financial institutions in over 90 countries. In that role, among other things, he was involved in many levels of planning including research of behavioral trends and development of strategic plans and ideas to expand business intelligence ideas and opportunities.